New treatments, new products and amazing summer specials are here now!
Summer is here and we are happy to introduce a new procedure and new products that are perfect for keeping your skin smooth and hydrated this summer. Glo MD is happy to welcome the Hydrafacial to our treatment offerings. This rejuvenating treatment refreshes your skin with no downtime for the most luminous, glowing skin. Read on for more information and to learn about promotions and an event you won't want to miss!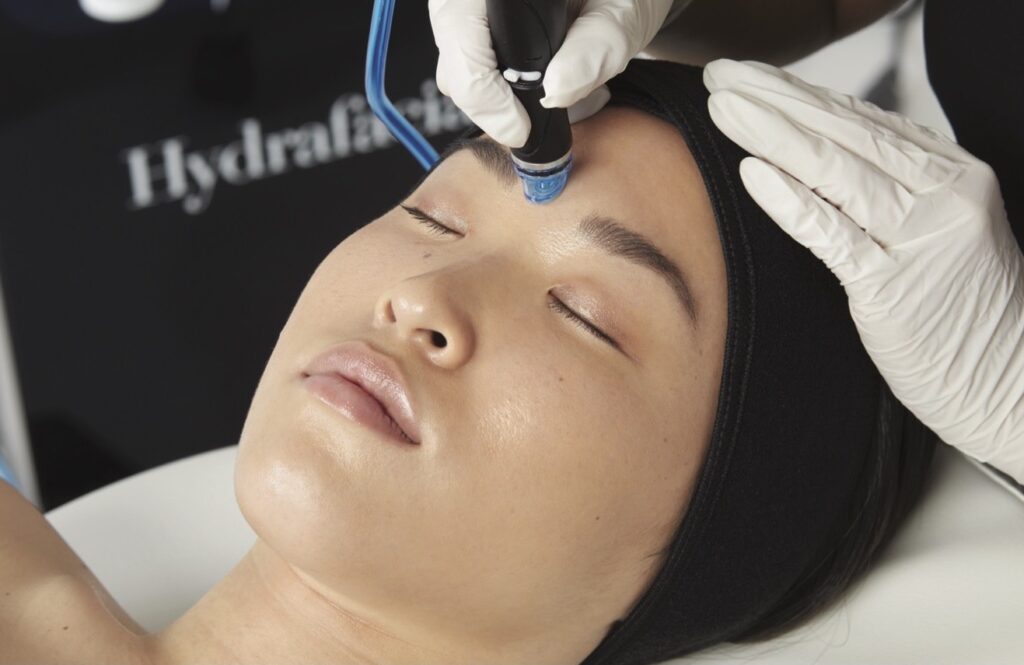 RECEIVE A COMPLIMENTARY DERMAPLANE!
Purchase a Signature Glo or Deluxe Glo Hydrafacial and receive a complimentary dermaplane – a $95 value!
Dermaplane must be received at same appointment as Hydrafacial treatment. Offer ends 6/30/23. Cannot combine with other offers.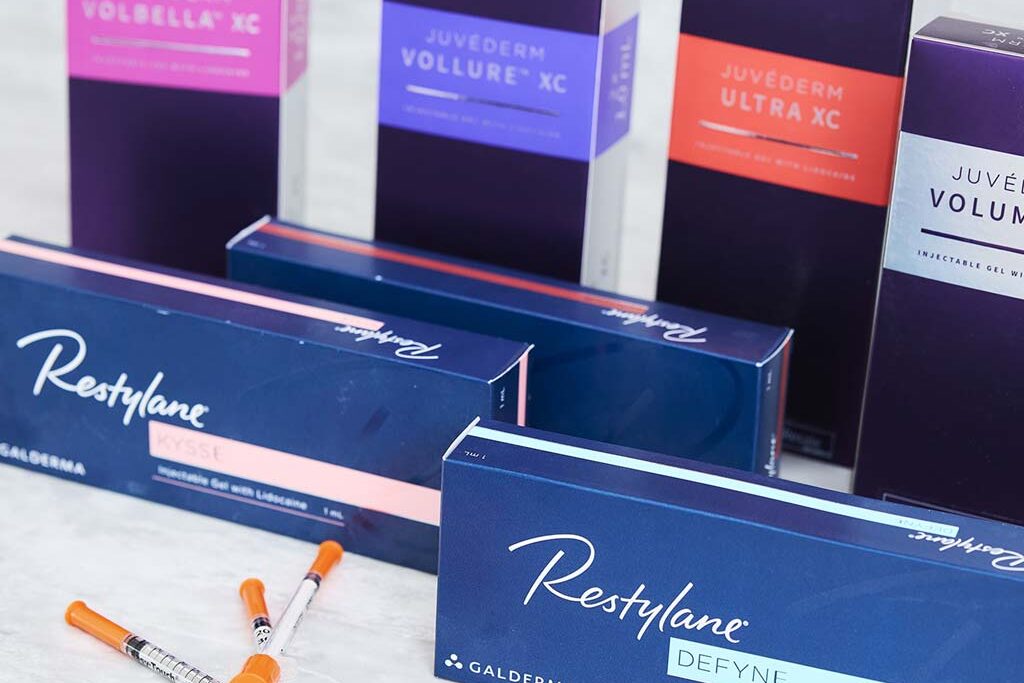 SAVE $150 ON LIP FILLER!
Save $150 when you receive lip filler this June. Book now – only a limited number of offers available!
Offer ends 6/30/23. Cannot combine with other offers other than Alle and Aspire points.
Keep your skin glowing through the summer months with our summer specials!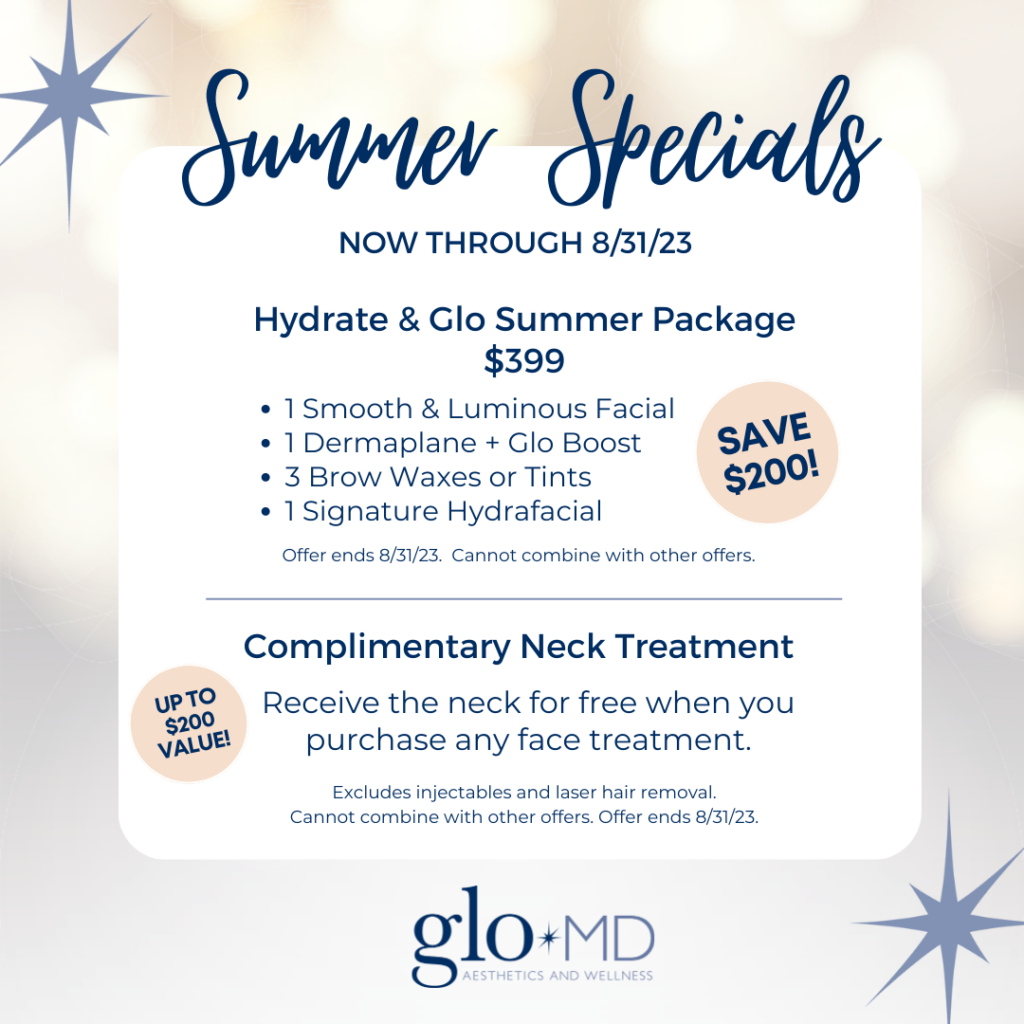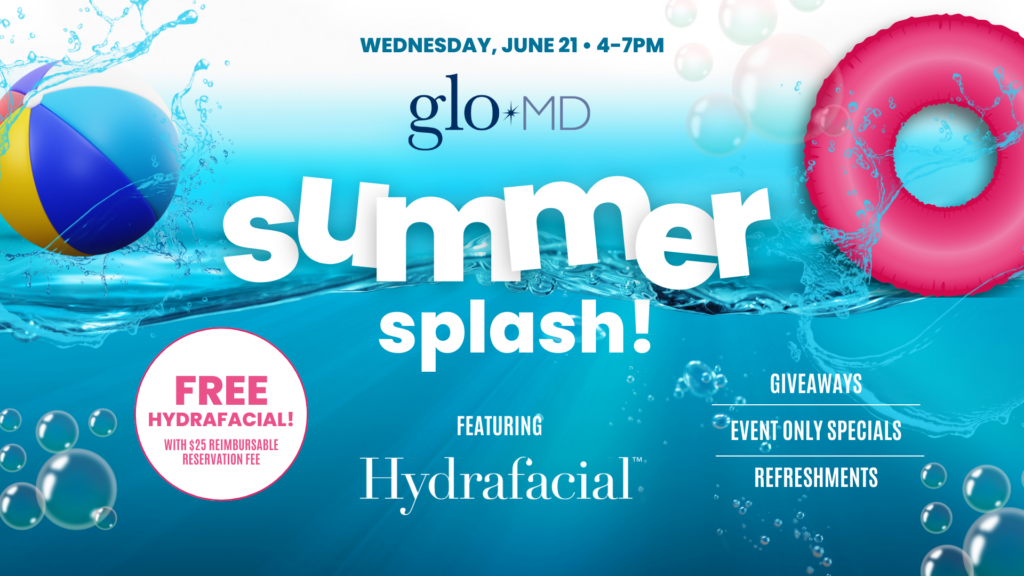 Join us June 21st from 4-7pm to celebrate the official launch of our Hydrafacial treatment! Learn all about Hydrafacial, view Hydrafacial demos, take advantage of event-only promotions and giveaways while enjoying refreshments at the office of glo MD! Plus, receive a free express Hydrafacial at the event with a $25 reimbursable reservation fee*. A limited number of spots are available for the free Hydrafacial so click the link below to book now! Follow us on Instagram and stay tuned for all the details!
EVENT-ONLY SPECIALS
Buy 3, Get 1 Free Hydrafacial Packages
Free Travel Size Hydrinity Renewing Serum with Purchase of Full Size Hydrinity Renewing Serum
10% Off Hydrinity Products
GIVEAWAYS
Full Size Hydrinity Renewing Serum and Hyacyn Active Purifying Spray
One Platinum Hydrafacial Treatment
*$25 reservation fee required to secure free express Hydrafacial. Hydrafacial must be received at the event. $25 fee reimbursed toward purchases made at the event.
Hydrinity skin care is now available at glo MD! We are excited to welcome two new products to our carefully curated skincare line up!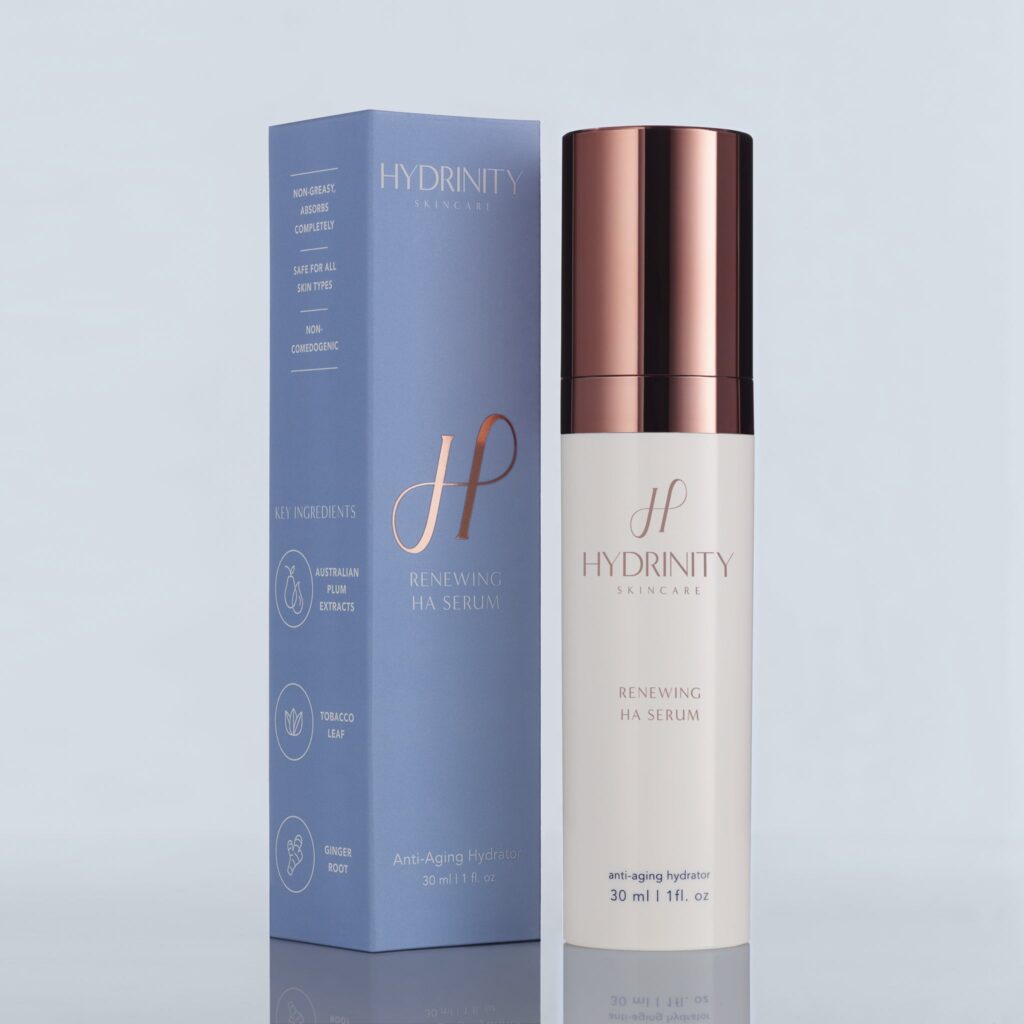 Hydrinity Renewing HA Serum
Powered by a patented Supercharged Hyaluronic Acid, and proprietary Polypeptide Matrix Technology, this ultra-hydrating serum is clinically proven to reduce the signs of aging by going deep into the dermal layer to stimulate collagen, keratinocyte, and elastin production, renewing and rejuvenating skin, boosting radiance and improving skin elasticity.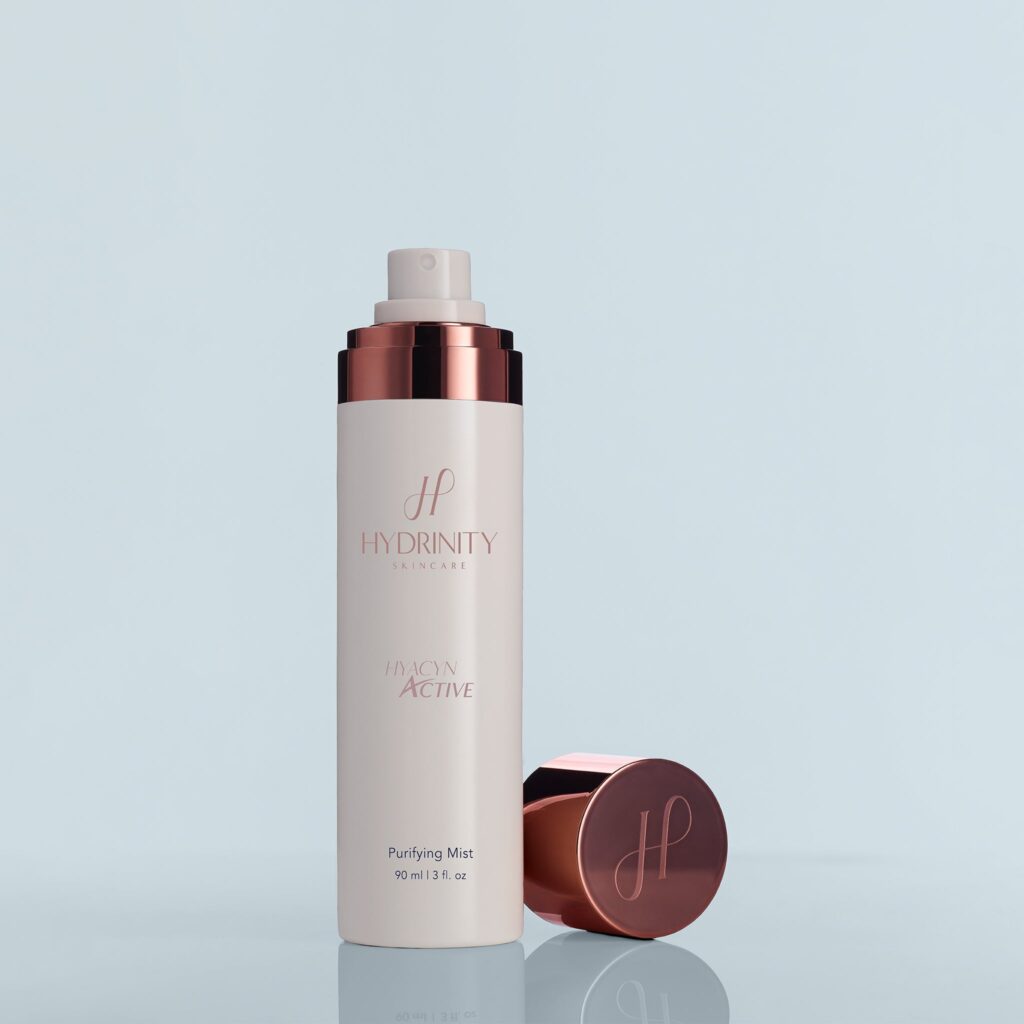 Hydrinity Hyacyn Active
Hyacyn Active Purifying Mist balances the skin's pH to maximize the effectiveness of serums, promote healing and boosting its overall appearance. This luxurious, lightweight mist is renowned for its wound-healing abilities and is safe for all skin types. Hyacyn Active contains hypochlorous acid, a potent anti-microbial and anti-inflammatory agent that treats blemishes, renews compromised skin, and calms even the most sensitive skin types, including those prone to eczema, psoriasis, and rosacea.
If you are interested in learning more about the treatments and products available at glo MD, please schedule a complimentary consultation with one of our experienced medical providers.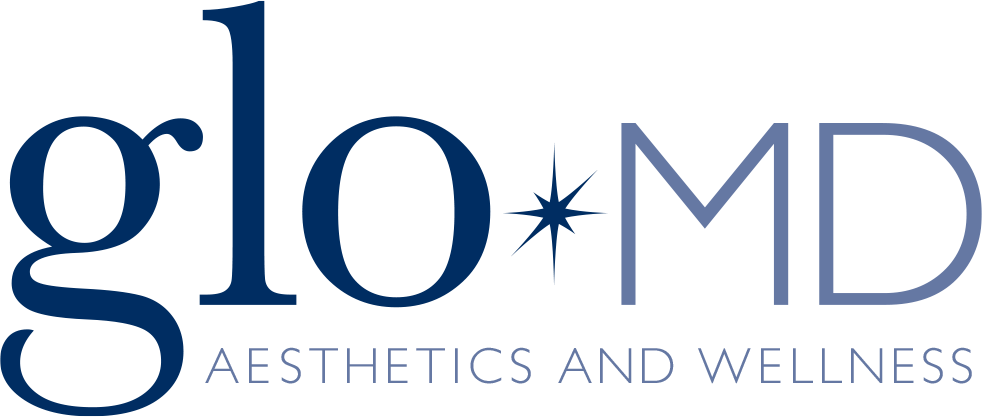 ---