Say goodbye to shaving, tweezing, or waxing with Sciton's Forever Bare BBL! Forever Bare BBL is a fast, comfortable, and efficacious treatment to reduce unwanted hair in most skin types. Laser hair removal can be performed on almost any part of the body, including the face, arms, legs, and bikini area. Read here about what to expect with laser hair removal and how it can benefit you.
HOW DOES LASER HAIR REMOVAL WORK?
Forever Bare BBL emits light energy that is absorbed by the pigment in the hair follicle, which converts it into heat. The heat generated by the laser damages the hair follicle, preventing further hair growth while leaving the surrounding tissue unharmed.
Forever Bare works for most skin tones and hair textures and eliminates 80 to 90% of hair in the treated area within 5-7 treatments—depending on factors like hair texture, the treatment area, and skin tone. If hair grows back, it's typically finer and less noticeable than before.
Treatment intervals are typically 4-8 weeks apart, depending on the area being treated. Once or twice yearly maintenance treatments eliminate hair regrowth in the treated areas.
WHAT DOES LASER HAIR REMOVAL FEEL LIKE?
Forever Bare BBL is known as one of the most comfortable laser hair removal treatments. During the procedure, the hand piece produces a warming, "prickly" sensation that most patients report as being quite comfortable, even without using a numbing agent. The warmth subsides about an hour after treatment.
BENEFITS OF LASER HAIR REMOVAL
Long-lasting results – Many people experience an 80 to 90% permanent hair reduction after a treatment series.
Saves time – A quick and efficient procedure that can treat large areas of the body in a short amount of time and eliminates time spent on other hair removal methods.
Cost-effective – Save money by eliminating the need for on-going hair removal methods.
Reduces ingrown hairs – Reduce the risk of ingrown hairs, which can be painful and unsightly.
Improves skin appearance – Can improve the appearance of the skin, leaving it smooth, more even-toned and hair-free.
HOW TO PREPARE FOR LASER HAIR REMOVAL TREATMENTS
Avoid UV or sunless tanning in any of the treatment areas. This may cause a burn or a less effective treatment.
Avoid applying products that are potentially irritating for 2-5 days before treatment unless directed by your provider (examples- tretinoin/Retin-A, alpha and beta hydroxy acids, benzoyl peroxide, hydroquinone).
Avoid waxing, threading, tweezing, Nair or hair bleaching agents in the treatment area at least four weeks prior to the treatment.
Shave the area the day of or the day before the procedure.
WHAT TO EXPECT AFTER LASER HAIR REMOVAL
Apply a cold compress to any areas of redness or discomfort.
Avoid sun exposure and use sunscreen with SPF 30 or higher.
Do not use hot water, saunas, sweating and hot tubs until any skin sensitivity has subsided.
The treated area must be treated with care. Do not scratch or pick at your skin.
Avoid strenuous exercise for at least 24 hours after the procedure.
Avoid makeup, scented products, shaving and exfoliants until any skin sensitivity has subsided.
With its long-lasting results, time-saving benefits, and improved skin appearance, laser hair removal is a great option for those looking to eliminate unwanted hair and can even be life-changing! Start your treatments now to be smooth and hair free this summer. Schedule your treatment or a consult today!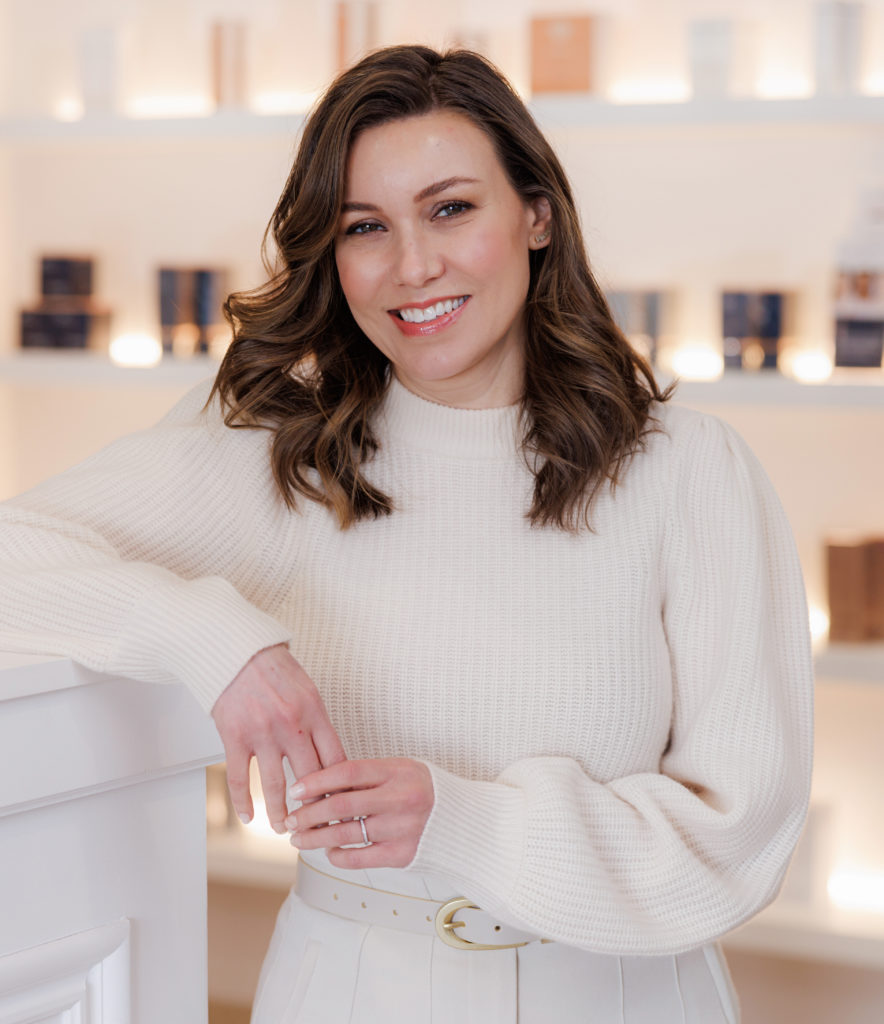 If you are interested in learning more about the treatments and products available at glo MD, please schedule a complimentary consultation with one of our experienced medical providers.